Young people from the organization Misiunea Socială "Diaconia" from Moldova and participants of the Youth Leaders program and the project "Building Peace are My Responsibility" have organized a series of activities under the auspices of the Ecumenical Initiative of Women - EWI. It is important to remind that this is one of many of the activities organized by Youth for Peace.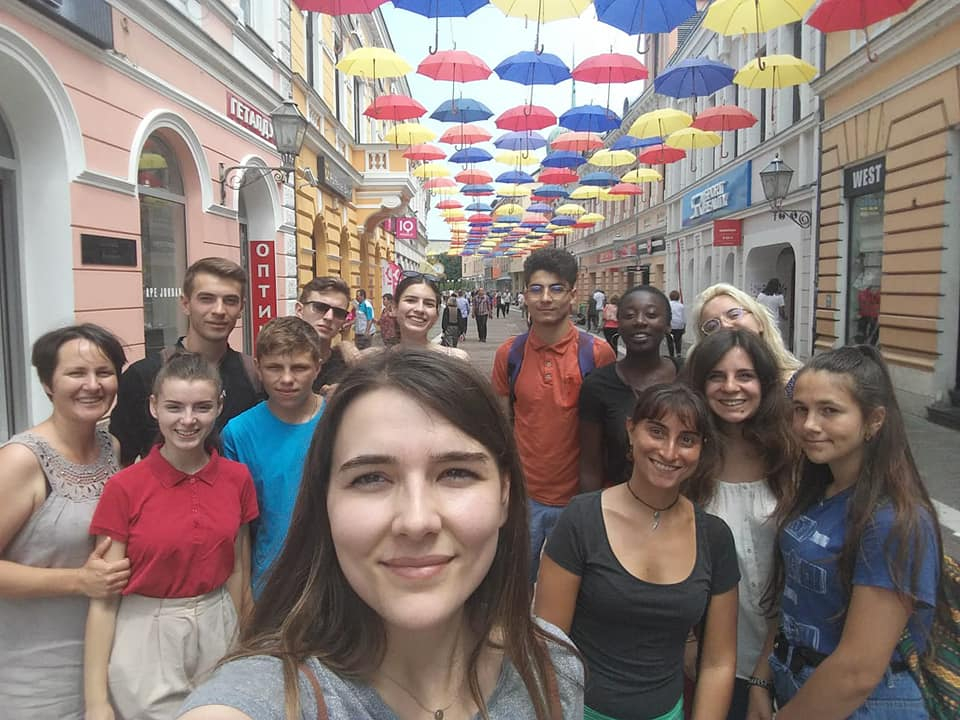 In cooperation with the Jewish community of Sarajevo Youth for Peace organized the action of cleaning the Jewish cemetery in Sarajevo. During visiting Bosnia and Herzegovina, young people from Moldova, together with members of Youth for Peace, who met with Sarajevo, met with the tradition of our country.. After the visiting, we had a workshop on stereotypes and prejudices in the premises. Some of the participants of the Young Leaders program joined on the workshops, where they met better with their peers from Moldova and exchanged experiences and discussed the challenges faced by young people in both states.
In the Youth for Peace office was held a workshop on "Religious Traditions in Bosnia and Herzegovina". The workshop was attended by 8 young people from the organization Misiunea Socială Diaconia. In a fun, interactive, and participatory way, young people have learned about similarities and differences between Judaism, Christianity and Islam, thereby gaining knowledge of religions, but also creating the basics and assumptions for developing and conducting dialogue.
The adventure through Bosnia and Herzegovina for a group of young volunteers continued in Jajce, where he was on a short trip and visited the most important sights in this medieval town on that occasion.
The participants met the working day care center for the elderly, children in Caritas in Banja Luka, where the users of this facility were welcomed, and despite the language barrier, they showed a pleasant time together. Also, guests have been partying with their peers from the "Rada Vranješević" home, who enjoyed animation games, dance and sports.
Young people continued tour to Banja Luka. They have maintained a creative workpiece with users of the Center for Seniors, who decorated wooden boxes with decoupage technology. After that, you went on a tour of the town on Vrbas, and its most important tourist spots.
The last day of the visit to Banja Luka, youth from Moldova, proved themselves at the home of the uninhabited children "Rada Vranješević". It follows the history and activity of the addict, followed by a socializing with the users.
At the end of the day, the women's team joined the creative women's workshop, which was part of the Caritas project "Empowering Women in Bosnia and Herzegovina".