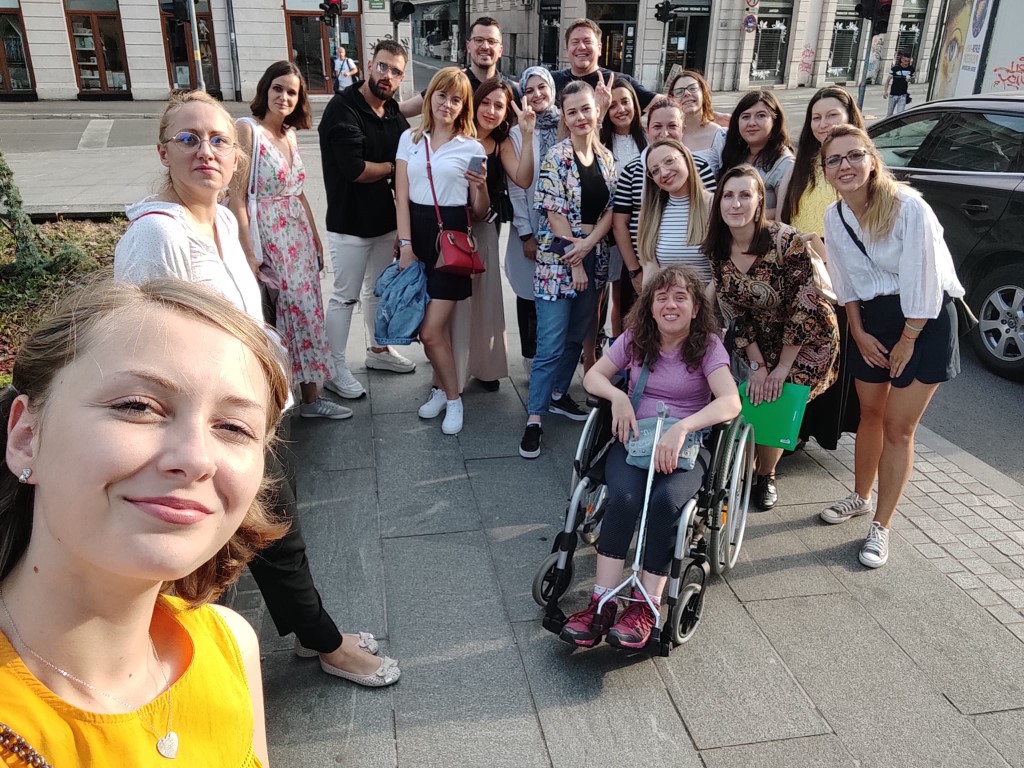 In the period from July 23rd to 28th, 2021, the second training for facilitators within the P.A.C.E. - Peace and Conflict Education project was held in Sarajevo. The training gathered 15 young facilitators from Albania, Bosnia and Herzegovina, and Serbia.
During the training, participants had the opportunity to learn and exchange experiences on topics in the field of peace education, but also to get acquainted with the methods, tools, and facilitation techniques that are most suitable for peace education. The first two days of the training were dedicated to getting acquainted with the field of peace education as well as what types of peace education exist. Some of the topics participants discussed with the facilitators during the 5 days were identity, prejudices, and stereotypes with a focus on the Balkans and beyond, construction and deconstruction of narratives, conflict analysis and transformation, and the use of dialogue as a way to resolve conflicts.
In addition to thematically oriented workshops, participants also discussed what facilitation means, what their style of facilitation is, as well as how to create and facilitate workshops in a team. During the last two days of the training, participants worked in teams on creating their own workshops, which they then had the opportunity to implement and get feedback from other participants and training facilitators. The training ended with an evaluation session, a discussion about further possible engagement in the project, and a reflection on what was happening in the past few days.
Some of the reflections of the training participants:
"I feel empowered and indeed trained. Can't wait to be a facilitator in a real-life setting and use all the skills in the most professional way. Very grateful for the network and the wonderful learning experience in Sarajevo. Thank you, Youth for Peace."
"It was really interesting; I found out new things and have seen new methods I want to implement in my youth work and also as a teacher."
"I knew many things mentioned during the training, but it's always great to repeat what we know and consolidate knowledge. I have learned lots of things during the training and it was so useful to have people with different backgrounds and experiences from whom we can learn."